It was pretty much exactly seven years ago this week that I returned from a semester-long study abroad in Lithuania. It was one of the best and one of the hardest experiences of my life, and it led to a transformation in the way I understood the problem of pain, and ultimately God. It wasn't until a year later, on a spring break trip to visit Civil Rights sites in the South did the cloud of sorrow and heaviness lift.
When my friend and fellow creative Dan Maurer asked me to write a story of personal transformation for his blog "Transformation is Real" I thought long and hard about what I could write. I kept coming back to this. I know many of you who know me well know this story already, but some of you may not. I'd love to hear how you've wrestled with the problem of pain in the comments, if you care to share. Or maybe we can get together for a hot beverage sometime and talk it out in real life instead. -Naomi
---
When I was in college I decided to study abroad in Lithuania. Why Lithuania? Because I wanted to go someplace unexpected. I wanted to be challenged. I thought I was prepared for a life changing experience, but I really had no idea how significant this change would be.
In Lithuania, and in my visits to Latvia, Estonia, Poland, and Russia, the deep pain of the world seeped into this Midwestern, small town girl. At first I thought it was the gray skies, the damp air from the Baltic Sea, the long dark nights that were getting to me. I thought maybe it was the forlorn looking Soviet-era apartment buildings that hunched themselves around Klaipeda, the city where I lived. I thought maybe I was homesick, that I missed my boyfriend and the familiar faces at my private, Christian university. I was alone. And I was lonely.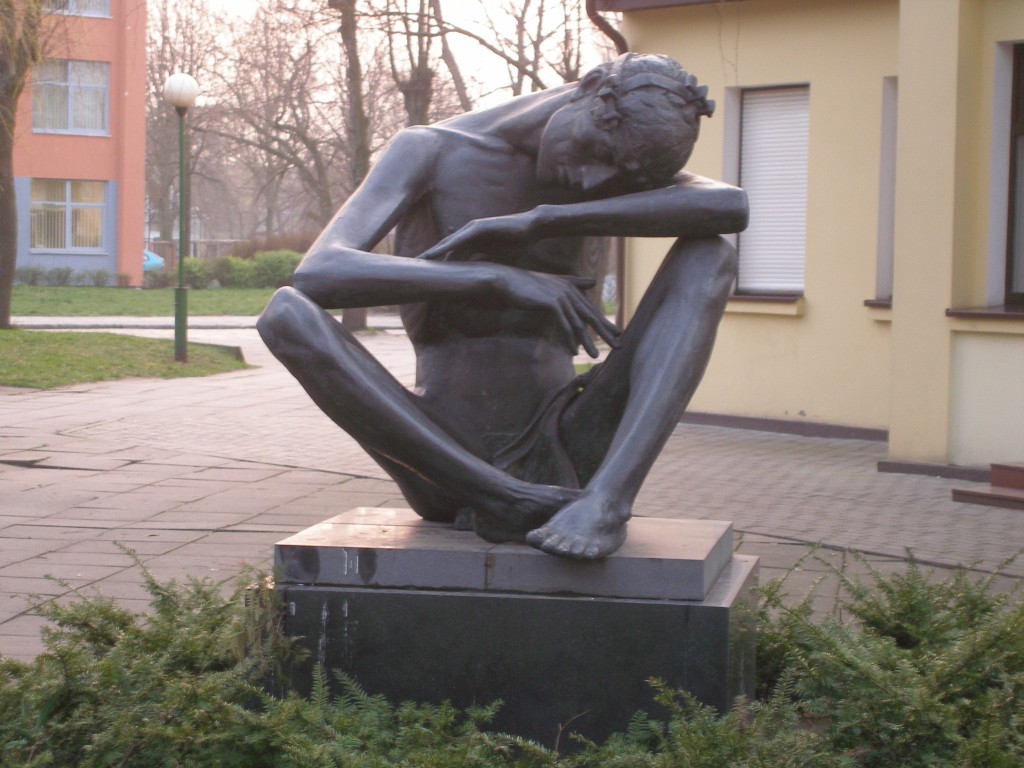 But that's not really what the problem was. The problem, was that I was walking the cobbled streets where Nazis and Soviets had terrorized the Baltic people, stripping them of their culture, their religion, their individuality, and their hope. It had been just seventeen years since the fall of the Soviet Union and the scars of that oppression were etched into the spirit of the city. The problem, was that nearly 120,000 people were deported to Siberian gulags or other remote areas and thousands more became political prisoners during Stalin's reign of terror in 1944-1953. More Lithuanians died after WWII than during it. And this was repeated in the other Baltic nations and other countries in Eastern Europe occupied by the Soviet Union. What happened in the former USSR was another holocaust, largely ignored by the West.