This Christmas, my mom sent me home with what she called my "bin of memories." She wasn't kidding. The bin is bursting with cards and letters from people who have loved me over the years, starting with a card my mom put in my lunch box in kindergarten. It includes notes I passed back and forth with my best friend, old journal entries, cards from aunts and uncles, and lots of old photos. The most wonderful letters, however, are the letters I received from my dear friends my senior year of high school.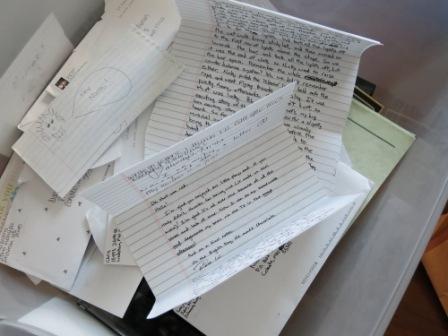 You see, my family moved just before my senior year. It was a rough year, as you might expect. I was lonely most of the time. I made the most of it, made new friends, got involved in school activities, but I was still sad. My friends sent me dozens of letters that year. We had MySpace and email, but they chose to write me handwritten, snail mail letters. They wrote them individually, and they wrote them as a group (often over lunch). Each letter reminds me of their unique and quirky personalities and invites me into that year I missed.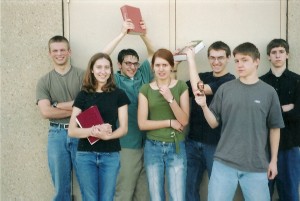 They did so much to make me feel included and part of that last year of high school with them. There was a cardboard cut-out of me (I hope it was small) that they passed around between the history classroom bulletin board and the band room. My name was sneaked into the cast list on the program for the annual Variety Show. Pictures of me were sneaked into the Year Book. My friends wrote long rambling letters, inviting me into their latest escapades (climbing on the school roof and finding secret rooms of the auditorium, among the most exciting).
Over and over again the messages I received said things like, "We miss you!" and "It's not the same without you!" and "I can't wait to see you next time you visit!"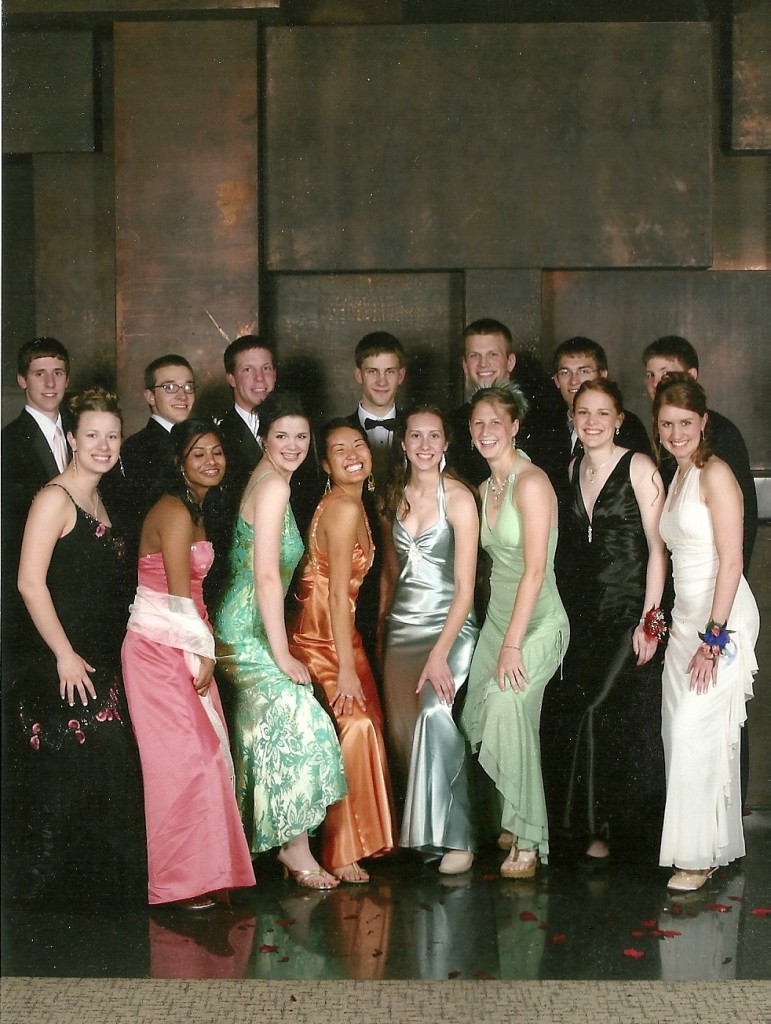 These letters bring back so many memories of my high school years, before I moved and left behind these fabulous people. We were the dorkiest kids in school, and we were so proud of it. We were in band and speech. Some of my friends were in math league and Knowledge Bowl. We were in theater together. We had late night bonfires where we shot potato guns and burned couches. We started a discussion group so that we could talk about the pressing issues of our time—because we were dissatisfied with our formal opportunities for those kinds of conversations in school. I went with friends to a protest at the capital—something about education funding. We went to school dances reluctantly, but had a blast just the same. I can't can't think of a better group of people to spend my teenage years with.
I appreciated these letters so much at the time. They brightened my day and made my lonely spirit feel part of the group again. But now, as I read them almost 10 years later, I'm gripped with a different kind of feeling. It's a feeling I can only describe as saudade. Saudade is a Portuguese and Galician word that describes "a deep emotional state of nostalgic or profound melancholic longing for an absent something or someone that one loves." (See Wikipedia article.)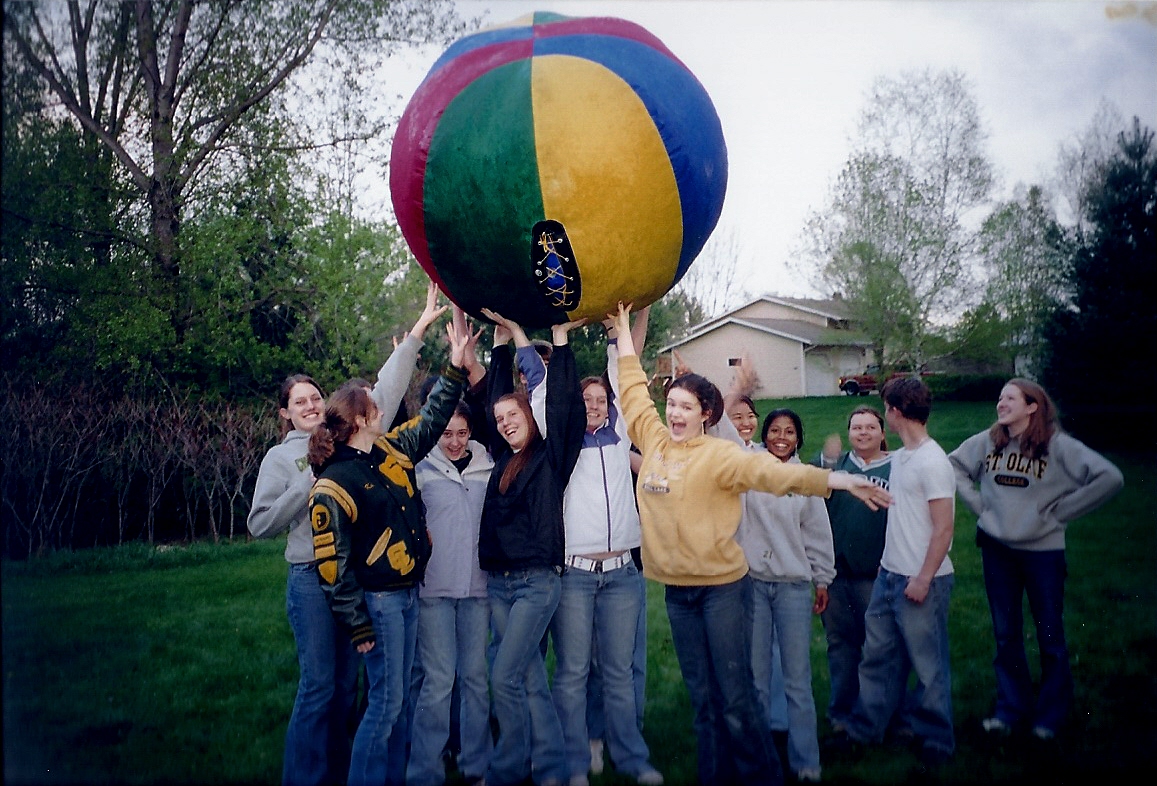 I haven't seen these friends in a long time. We haven't shared inside jokes or deep philosophical discussions in years. We've scattered across the state, across the country, even across the world. Some of us are married now. Some are working on advanced degrees. Our career paths are diverse and fascinating. I'm sure if we got together again now, we'd have interesting conversations about the latest discoveries, adventures, or people we've encountered along the way.
I don't wish I was back in high school. As much as I loved it, I'm happy to have grown up and moved on. But I do carry within me a deep, melancholic longing for that group of friends and that stage of life. And even more than melancholy, I feel grateful. So so thankful for friends who loved me. Friends who loved me enough to write me letters, and whose words are still making me smile today.
Thank you friends. If I didn't say it enough then, I want you to know now—you've made a difference in my life. I love you. Thank you.