A Community of Change-Makers
Tonight I sat around a table of dreamers, brainstorming ways we could bless our community. My husband and I recently joined a church in the Hamline-Midway neighborhood of St. Paul, called Roots Covenant Church. One of the things that drew us here was the church's strong vision for blessing and serving the community. The church, just a few months old, is still figuring out its rhythms and community life together.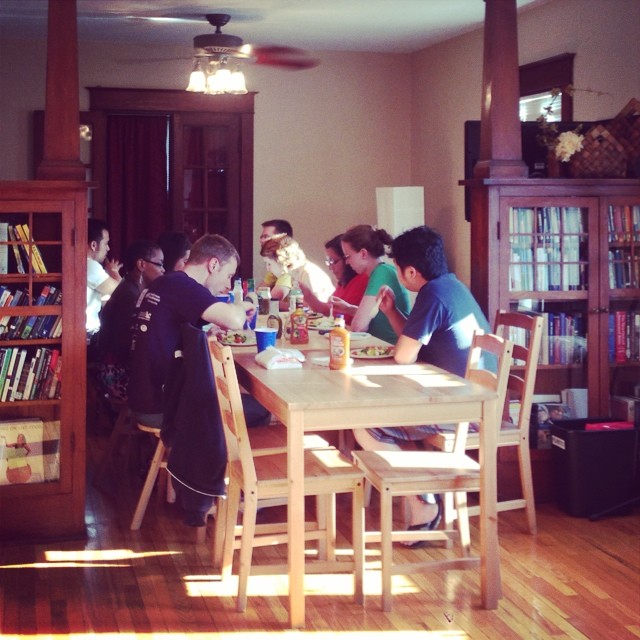 Tonight we were eating sloppy joes and chocolate chip cookies. Laughing and telling stories about our lives. And then we started talking about how we, as a Roots community, could serve regularly in the neighborhood. Ideas flew around about raking leaves, visiting the elderly, trimming bushes, offering hot chocolate to people at the light-rail station, returning renegade grocery carts to the grocery store, and on and on. And then we thought, "Maybe we should ask the neighbors what they think their community needs."
And then we riffed off that idea for a while, wondering how we could find out what people would consider a blessing and not an imposition.
Because offering a "blessing" that isn't needed, isn't really a blessing at all. 
After our meal, as we lingered around soapy dishes, I mentioned my interest in food justice. Our pastor Touger invited me to host a Wednesday night gathering, like this one, where we learn about food justice and cook an ethical meal together. Another friend who is part of the church is even more committed to food justice in her dietary commitments than I am, so I asked her if she wanted to host with me. She was thrilled. Others are interested in teaching the group how to cook various foods from their cultures. We are a diverse group from a variety of ethnic backgrounds and food traditions. Wednesday night dinners are going to become even more delicious!
I chatted with Mykou, our pastor's wife and partner in ministry, about my passion for ending human trafficking and commitment to ethical make-up. She told me that she is learning how to make cosmetics for ethical reasons too. And she is interested in partnering with Breaking Free, a local nonprofit agency helping women and girls escape systems of prostitution and sexual exploitation.
My heart is beating with hope tonight.
In a world with so much cynicism, it's refreshing to be part of a community that values making positive change in the world. A community that values justice. A community that values education and raising awareness about injustice. And above all, a community that seeks to serve by taking the community's culture, desires, and dreams into account. All of this is motivated by our faith in Jesus and deep conviction that our role as the body of Christ is to bring heaven to earth, often through simple, ordinary actions.
I'm sure we'll make mistakes and embarrass ourselves from time to time, but that's okay too. Being an ordinary-change maker isn't easy by yourself, but I think with a community like this we just might succeed in making a positive impact, be transformed in the process, and have a ton of fun doing it.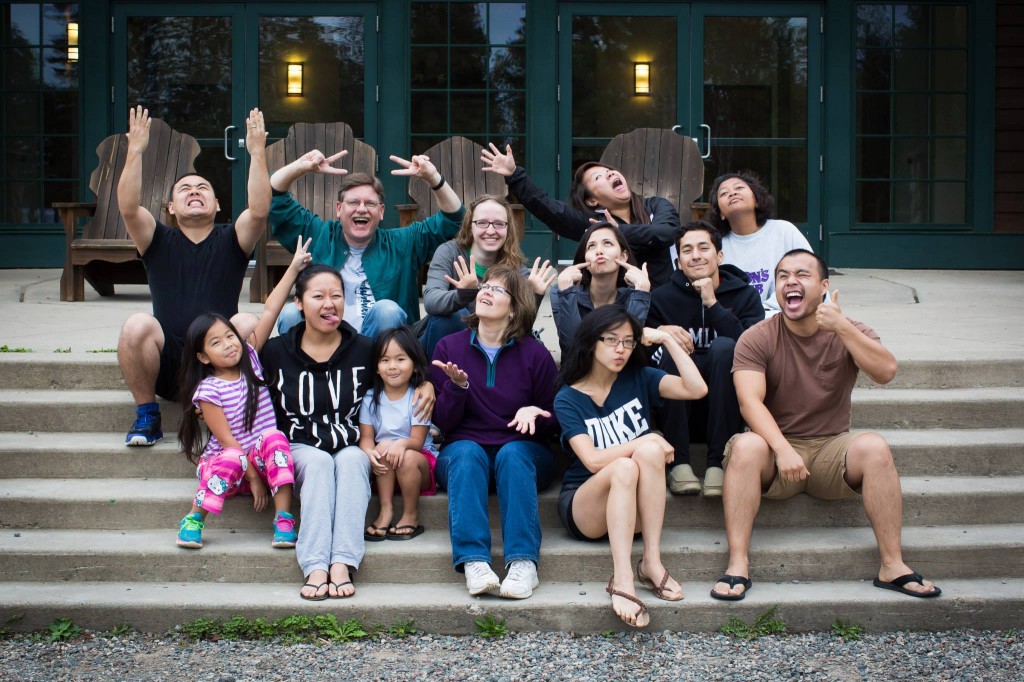 If you'd like to get involved with a great upcoming event, we're hosting a community rummage swap at the Roots worship space on Fairview Ave near University Ave on Saturday, Oct. 4. Between now and Saturday morning, you can bring your gently used clothing and household items to donate to the swap. Then on Saturday afternoon from noon to 3:00, come and take items (for free!) for you and your family! You are welcome to come even if you don't bring anything to swap. Learn more here.
Do you have a community like this? Who do you dream and collaborate with in your efforts to bring justice and meet community needs? How has this community impacted you?