Comic Books Creating Community
I had a blast visiting a local comic book store recently to write an article about how comic books create community. It was a little bit like stepping into an episode of the Big Bang Theory. (Love that show!) The guys (yes, they were mostly guys) were just fabulous to chat with. They oozed geekiness (quite proudly, I might add) and were quite eager to talk with me about their passion for comic books and role playing games.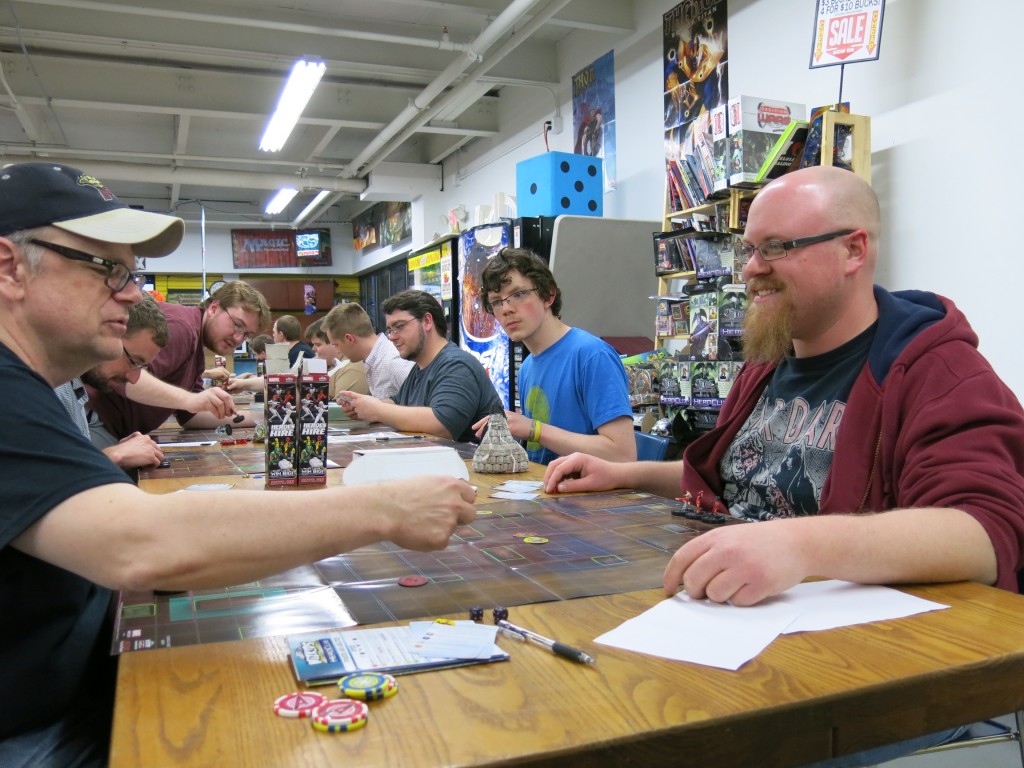 One of my favorite conversations that evening was with Bryan Maus. He was sewing a pirate flag for his Minnesota Renaissance Festival costume. He said this to me:
"Role playing games can be done for a variety of reasons. It allows you to get out of your shell a little bit. You're basically sitting there around a table, not physically reenacting things, but you're taking on the persona of the character."
He said comic books are what started his love for reading and role playing games developed his theatrical talents.
Read more about the folks at Source Comics and Games in St. Paul over at Books Make a Difference in my article, "Comic Books Cultivate Uncommon Community."