Traveling on a Budget in the Philippines
I think everyone should travel, even if it's around your own country or state. Having a tight budget doesn't have to stand in your way. The world is vast and filled with adventures and people to meet! Limiting yourself to your own backyard is a disservice to yourself and to the world—get out there! This April my article with tips for traveling on a budget, using anecdotes from our trip to the Philippines, was published in Savvy Magazine.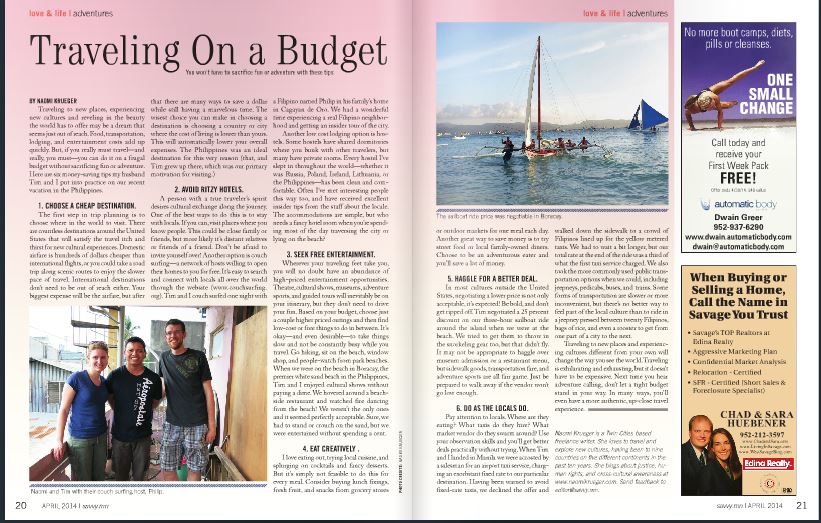 Here are my tips for traveling on a budget:
Choose a cheap destination
Avoid ritzy hotels
Seek free entertainment
Eat creatively
Haggle for a better deal
Do as the locals do
Click below to read the magazine through ISSUU. My article starts on page 20.

What tips would you add? How have you saved money while traveling?