Spring Cleaning: Dump or Donate?
In our apartment complex's parking lot is a large dumpster where several squirrels can often be found scurrying away with their food-scrap-plunder. Far too often, especially in the spring, I also see mattresses, shelves, computers, and all kinds of home goods piled in and outside of the dumpster. It makes me cringe. According to the Environmental Protection Agency, in 2012 Americans dumped 251 million tons of Municipal Solid Waste (MSW) into landfills. MSW includes items such as packaging, food waste, grass clippings, sofas, computers, tires, and refrigerators. The good news, is that same year Americans recovered over 65 million tons of MSW through recycling and over 21 million tons through composting. (Source.)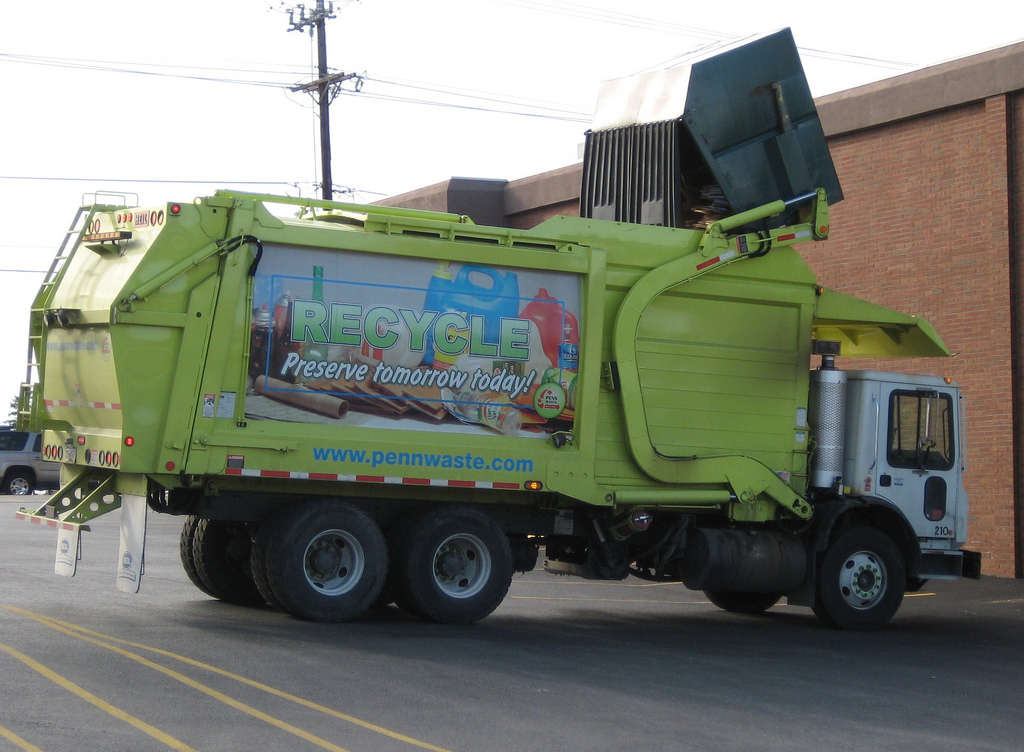 We throw away far too many items that could be donated to someone else or recycled and turned into another usable item. Spring cleaning is the prime time to declutter and simplify our stuff. Consider donating or recycling your rejected stuff instead of tossing it in the dumpster. I'll even do the hard part for you—the research!
So here is a list of common items people throw out that could go to a better, more sustainable place. I've included links to donation and recycling centers that accept these items, many of them local to the Minneapolis – St. Paul metro area.
Mattresses: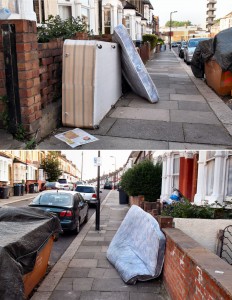 Every year in the US, 40 million mattresses are tossed out. A mattress can take up as much as 40 cubic feet in a landfill! (source) Instead of dumping your mattress, consider donating it to a nonprofit that helps furnish homes for people in need. But please, only donate if the mattress is in good condition (no bed bugs, large stains, broken springs, etc.) Locally, a great donation choice is Bridging (Bloomington & Roseville). Bridging's Mission Statement: Through the effective reuse of donated items, Bridging improves lives by providing quality furniture and household goods to those transitioning out of homelessness and poverty. 
If the mattress is in bad shape, you can recycle it. Here are a few local recyclers that accept mattresses: PPL Industries, Atomic Recycling, Hennepin County Drop-Off Center
Furniture:
Furniture is much easier to donate than mattresses. Bridging is a great choice for all kinds of household furniture. They'll even come pick it up, for a price. Other great places to donate furniture: The Salvation Army, Hope Chest for Breast Cancer, and Minnesota Council of Churches Refugee Services (or another refugee resettlement agency).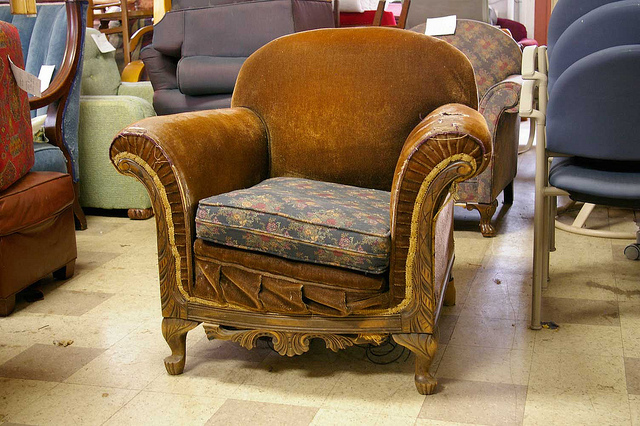 Bicycles: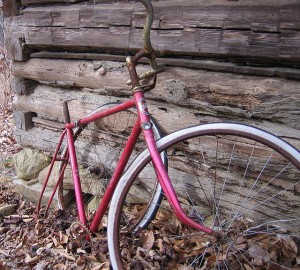 Bikes last a long time, if they're maintained. But there may come a time when your bike has seen its last days. Or so you think. Consider donating your well-loved bike to an organization like Cycles for Change, a community development organization with a mission to to build a diverse and empowered community of bicyclists. They have a great "Earn a Bike" program where people volunteer their time to repair bikes in exchange for a bike of their own. It teaches important skills and gives people mobility who may otherwise be without transportation.
Clothing:
Thrift stores are the obvious choice for clothing donations, but did you know thrift stores will recycle your unusable clothing items, too? Don't throw away that ratty sweater or worn out pair of shoes. Donate them to a thrift store that will recycle them. Another creative idea is to host a clothing swap with friends. One of my friends is hosting one in a couple weeks. We'll each bring some nice clothes we're tired of wearing and exchange them with each other. You get new-to-you clothes and your old ones get some more love.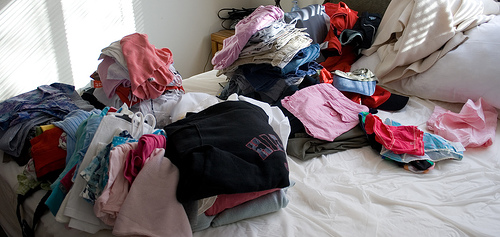 Specific clothing items:
Formal wear: Operation Glass Slipper, Ever After, The Paperbag Princess
Shoes: Donate Your Old Shoes, USAgain drop box, Wipers Recycling
Professional Wear: Ready for Success
Computers or other tech devices: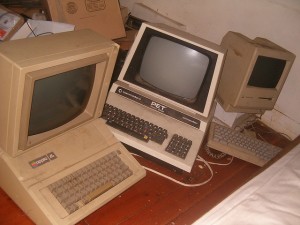 Did you know you can bring your old computers, TVs, DVD players, mobile phones, and other devices to Best Buy to recycle? It's so easy. Just bring it into the store and notify an employee that you have something to recycle, and they'll take it from there. So simple.
Or, you can donate your old computer to Free Geek in Minneapolis. Free Geek will recycle it appropriately or enable it to be reused by those in need. Free Geek also provides job skills training.
Have a specific item you want to donate that's not on this list? Earth 911 has a great search tool to find places in your area to recycle specific items.
So get to it! Spring cleaning can commence!
Photo Credits:
Recycling Truck: Flikr, Hugo90
Mattresses: Flikr, Alan Stanton
Chair: Flikr, Upholstery and much more!
Bike: Flikr, squishyray
Clothing: Flikr, DJOtaku
Computers: Flikr, eurleif