Monthly Marquee March 2014
Lot's of great social justice events in Minneapolis-St. Paul this month! March is Women's History Month, so this month's Monthly Marquee showcases Twin Cities events featuring women and women's social justice issues.
March 6: Women's History Month Speaker — Dr. Haleh Esfandiari
Description: As a longtime expert on Iranian politics and a prominent scholar and public intellectual, Dr. Esfandiari is an outspoken advocate for human rights and women's rights. Her talk will be on "The Women's Movement in Iran and the Middle East." She will interweave her personal experiences with a political history of Modern Iran and the Islamic Middle East. She will also address the current and changing situations of the region from an international feminist perspective
Time: 7:30
Location: St. Thomas University, O'Shaughnessy Education Center Auditorium, St. Paul
Cost: Free
March 10: Women's Human Rights Film Series: "Forbidden Voices" (Advocates for Human Rights)
Description: Their voices are suppressed, prohibited and censored, but world-famous bloggers Yoani Sánchez, Zeng Jinyan, and Farnaz Seifi are not frightened of their dictatorial regimes. These fearless women stand for a new, networked generation of modern rebels in Cuba, China, and Iran as they use social media to denounce the violations of human rights and freedom of speech in their countries.
Time: 6:30 p.m.
Location: Minneapolis Central Library, 300 Nicollet Mall, Minneapolis
Cost: Free
March 11: History Lounge: Justice Rosalie Wahl
Description: Rosalie Wahl, the first woman on the Minnesota Supreme Court, changed the way her fellow judges saw displaced homemakers, women abused by their partners, and other disadvantaged people.  Explore her life and work with Lori Sturdevant, author of Her Honor: Rosalie Wahl and the Minnesota Women's Movement
Time: 7:00 p.m.
Location: Minnesota History Center, St. Paul
Cost: Free
March 16 – April 6: Lonely Soldiers: Women at War in Iraq (play)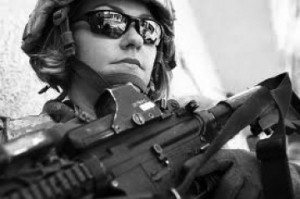 Description: The stories of soldiers on the front lines of American's most recent wars are unlike any that came before – especially for women in uniform. This provocative and timely play by award-winning author Helen Benedict, is based on interviews with soldiers stationed on the front lines in Iraq; these are the real words of eight battle-tested women warriors recounting their experiences on battlefield and in the barracks, and their personal journeys toward recovery and justice. Honest, heartfelt, and current, this play directed by Austene Van, opens the door for conversations about war, gender, and the challenges facing the next generation of American soldiers.
Time: 8:00 p.m. or 2:00 matinee on Saturdays
Location: The History Theater, St. Paul Cost: tiered pricing, $32-$40 (students $15)
Note: Go on March 20 with the Iraqi American Reconciliation Project to the 8:00 show for $22.
Plan to go to one of these? Let me know and I may join you! Share what you thought of the event in the comments. You can also share other March social justice events below—be sure to include the date, time, location, and a URL for more information.