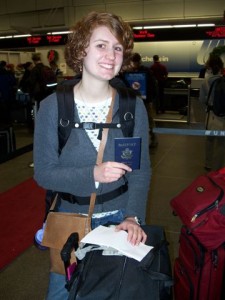 Traveling abroad in college didn't just give me the travel bug for life, it also gave me a curiosity to learn on my traveling adventures. It's not enough to sit on a tour bus and watch from afar. I want in on the action. I want to know what's going on in the places I visit on a cultural, political, and religious level.
Next week my husband and I will travel to the Philippines to visit the spaces and places where he grew up, and enjoy some tropical heat and relaxation, too. We knew right from the start of our trip planning that we wanted to dig deep into the country. We tried to learn a little Tagalog, the national language, but I must admit I didn't try very hard. Tim loves linguistics and the challenge of learning a new language and he's been very dedicated in his pursuit of learning the basics of Tagalog. I was intimidated and overwhelmed by the new sounds and grammatical structures, and my motivation lagged when I discovered most people speak English well in the Philippines. But, even without a grasp of the language, I hope to make some meaningful connections with the people we encounter there.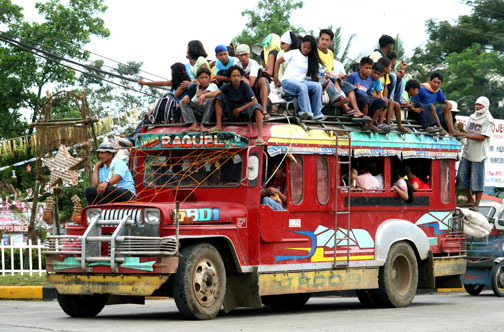 We've planned to couch surf for a couple nights with a local Filipino around our age. We'll stay in hotels and hostels and take all kinds of public transportation: from jeepneys to motorized tricycles to buses and ferries. On the southern island of Mindanao we're planning to visit a monastery, hike to a waterfall, enjoy a street barbecue, and brave some white water rafting. On the white beaches of Boracay we'll soak up our share of sun and sea salt, but we'll also spend some time with missionaries who work with an indigenous people group. In Manila we'll visit a Compassion International project to learn what poverty alleviation through child sponsorship looks like. We're hoping to connect with a friend of a friend—a local Filipino—who works at International Justice Mission, bringing freedom to victims of human trafficking.
(In case you're wondering, we are not visiting any of the areas devastated by Typhoon Haiyan. Our itinerary was planned before this disaster.)
The Philippines isn't a common tourist destination for Westerners, so I'm sure we'll stick out with our glaring white skin and giant backpacks. Even though Tim grew up there, being a tourist is much different from being an expat. We'll certainly make cultural blunders, get lost, grow tired of unfamiliar food, and have our cranky moments. But if I've learned anything from my previous travels it's this: If you don't have a good time, at least you'll have a good story! Of course, we'll have both on this adventure.
For me traveling and learning go hand and hand. Sometimes this means visiting museums and taking guided tours of the city. Sometimes it's making small talk with local food vendors or bus drivers. Sometimes it's reading a book about the country I'm visiting. Every country and adventure is different. The most important way to learn is to travel with a humble, open spirit. Patience and curiosity go a long way, too!
What about you? How do you learn while you travel?