I wrote a second article for Books Make a Difference's January issue, this one about the Jane Austen Society of North America. It's amazing to me that these novels, written by an obscure author in the early 1800s are still speaking to us today. This article is about a second generation member of JASNA and the many ways Austen, and the society, have made a difference in her life.
What is it about a novel that entices the reader to return to its pages again and again? What brings a centuries-old character to life in a way that resonates with twenty-first century men and women? How is it that an author whose name never appeared in print before her death continues to inspire discussion, laughter, and scholarship more than 200 years later?

For Jane Austen fans, the answer is simple: Austen's brilliance, humor, and critical eye not only invite readers into a bygone era, but continue to speak truth today.

"Her novels provide me with a lot of joy. I laugh out loud every time I read them. She has a gift of continually delighting," says Liz Philosophos Cooper, vice president of regions for the Jane Austen Society of North America.
 Read the rest at Books Make a Difference.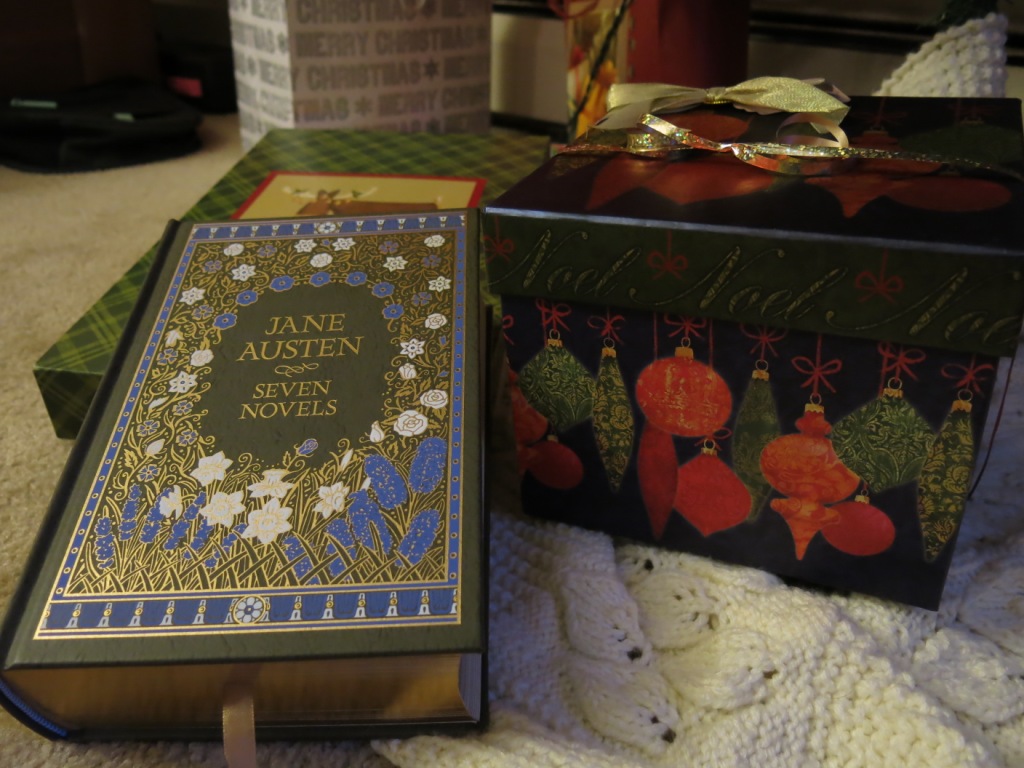 I was inspired to read the rest of Jane Austen's novels after interviewing Liz for this article. I've only read Pride and Prejudice, Sense and Sensibility, and Emma. I mentioned my interest in getting the collection for Christmas, and my brother and sister-in-law bought me the anthology for Christmas. What a gift! I can't wait to dig in.
What novels have made a difference in your life?