Minnesota Memorial for Nelson Mandela
This afternoon I attended a memorial service for Nelson Mandela at the Cathedral of Saint Paul. I learned about it from my friend Leon Rodrigues, the chief diversity officer at Bethel University, my alma mater. I traveled with Rodrigues and a diverse delegation of Minnesotans to South Africa in 2009. Rodrigues was one of the primary organizers for the memorial service in St. Paul.

While there were probably 200 in attendance at the memorial, I know not everyone who wanted to be there could. So here's my account of the service.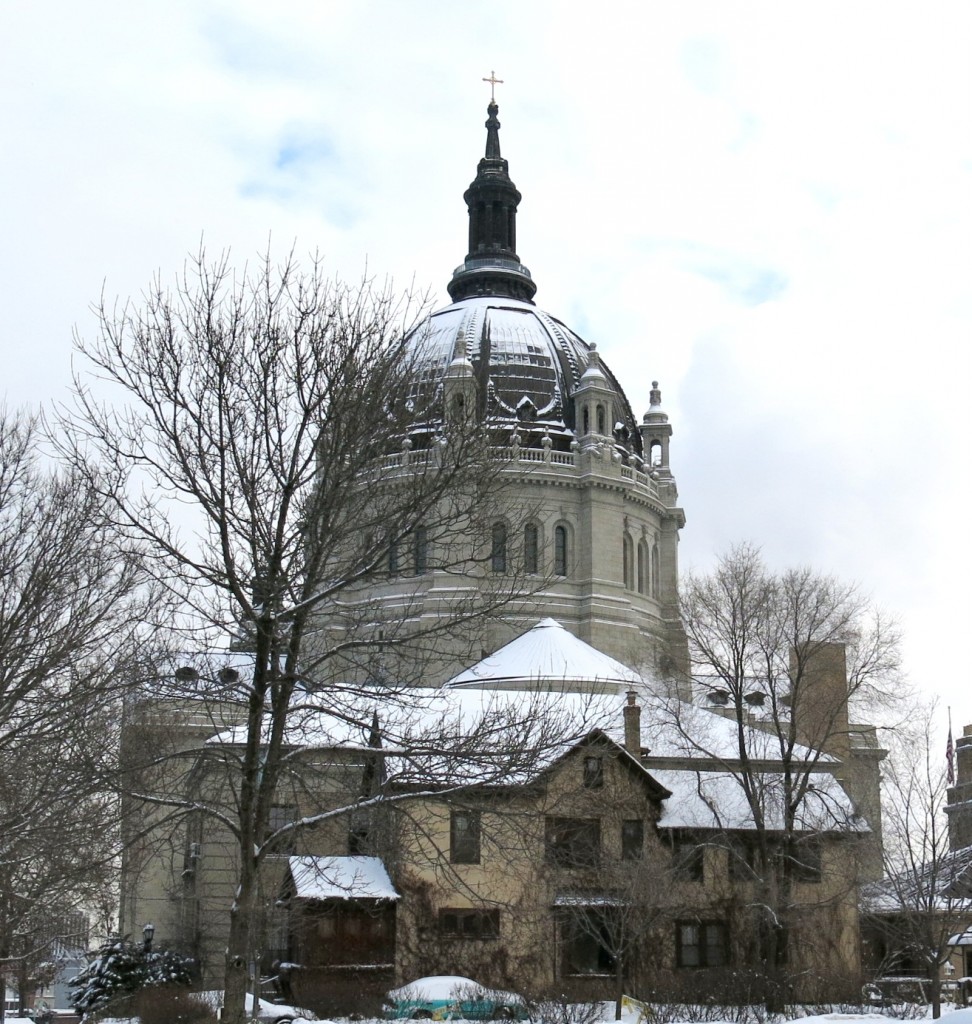 Around 200 people from the Twin Cities area assembled a the Cathedral of Saint Paul to pay tribute to and celebrate the life of Nelson Mandela, who died December 5 at age 95. The memorial service began and ended with singing by local African choirs, including the singing of the South African National Anthem Sikosi Sikelel' iAfrika, a hybrid of a traditional South African hymn–used as a form of political defiance during Apartheid—and the Afrikaner (White South Africans) national anthem. This new national anthem was sung at Mandela's presidential inauguration in 1994, symbolizing a new era in South African politics and a hope for racial reconciliation.
Minnesota politicians, including Senator Amy Klobuchar, Representative Keith Ellison, and Mayors Chris Coleman and R.T. Rybak offered remarks. Betty McCollum wrote a letter which was read during the service as well.
"Nelson Mandela is powerful affirmation of all that is good, noble, and true in the world," said Klobuchar. She referenced Mandela's choice to forgive and work together with the people who had put him in prison for 27 years.
Klobuchar also gave a call to action to Minnesotans to continue Mandela's legacy. She said poverty, immigration laws, and gun violence are issues to combat. Like Mandela, "We must be willing to find the courage within ourselves."
Ellison recalled the moment he saw Nelson Mandela's release from prison on the news when he was a law student in Minnesota: "I remember tears rolling down my face."
With conviction, Ellison reminded the assembly that many of South Africa's brutal Apartheid laws were borrowed directly from the United States' segregation laws.
Hearing his descriptions brought me back to the short time I spent in South Africa to learn about the history of Apartheid and the reconciliation efforts that continue to today.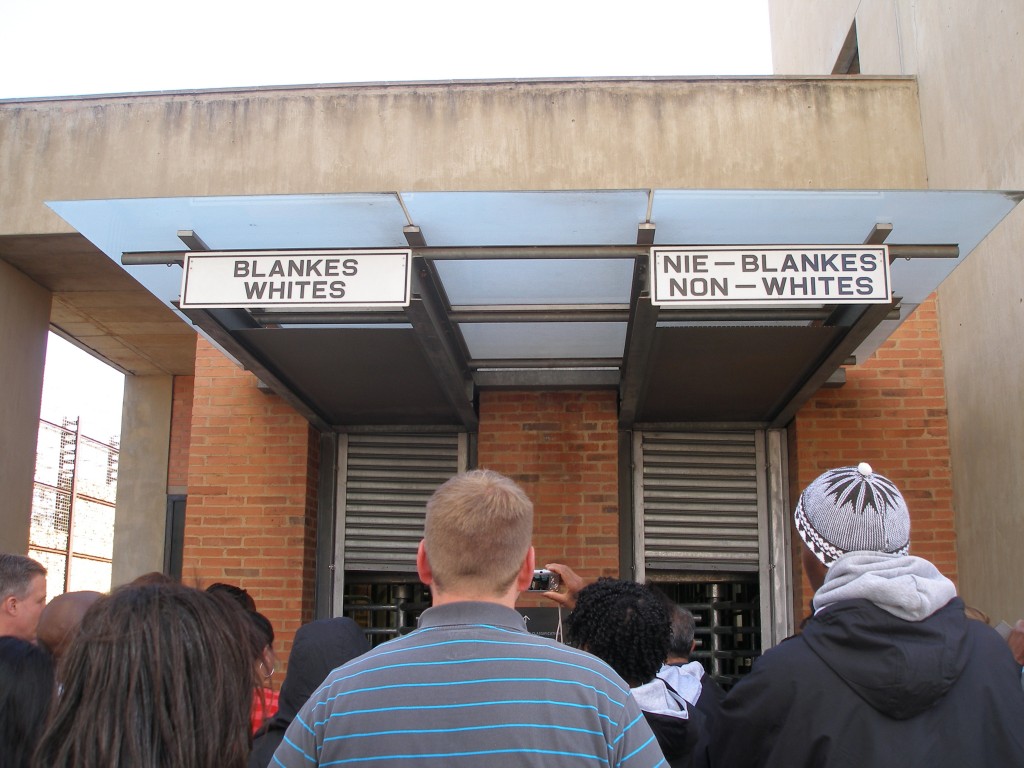 Apartheid was a legal system which divided the country along racial boundaries. Individuals were given passports which identified them by race, either white, black, coloured, or Indian (keep in mind, they were not allowed to self identify, either.) The cities were divided into neighborhoods based on race–the best land given to the white minority population. Education, medical care, public spaces, and other services were segregated in a ranked system by race.
Here's the group that decided what race you were: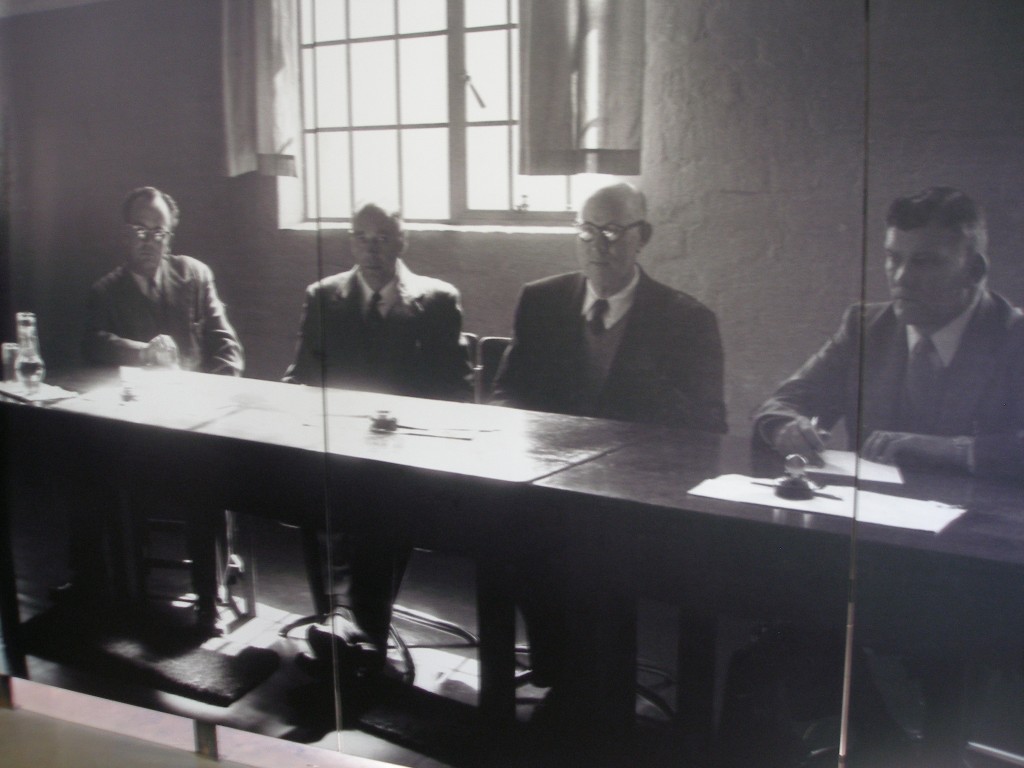 "It was a horrific system," said Ellison.
When Ellison was 15 years old, living in Detroit, he read the book Cry the Beloved Country by Alan Paton and his eyes were opened: "I found it shocking."
In college at Wayne State University, Ellison volunteered to bring around a petition calling for the university to pull its money out of South Africa in opposition to Apartheid. In many ways, Ellison's involvement in anti-Apartheid activism and what he learned about Nelson Mandela paved the way for the man and the politician he is today.
He urged the audience to read Mandela's autobiography A Long Walk to Freedom to learn about the man being celebrated today.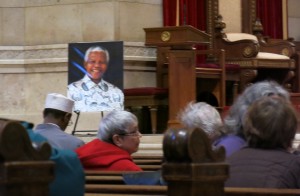 "Please study the life of Nelson Mandela. Do not let the man get lost in the celebration," Ellison said.
R.T. Rybak, mayor of Minneapolis, reflected on Mandela's choice to make his persecutor his "friend and partner" rather than seek revenge.
"Who among us can recognize that retribution is not more powerful than rejuvenation?" asked Rybak.
St. Paul mayor Chris Coleman urged the audience to remember Mandela by serving the poor and working to end poverty in our own cities.
"The true honor to [Mandela] is to remember…the least among us," said Coleman.
Kjell Bergh, a Norwegian native and president of the Minnesota Diplomatic CORPS, also spoke. He spoke of his pride in Norway's support of the African National Congress and outspoken opposition to Apartheid. Bergh and his wife–a native Tanzanian–traveled to South Africa in the early 1980s. They wanted their children to know about the reality of Apartheid.
South African Reflections
After more African choirs sang, two South Africans from Cape Town shared reflections. Carol McCullar, with moving energy, shared stories of what it was like to live in South Africa during the anti-Apartheid movement and while Mandela was incarcerated.
When South Africans heard of Mandela's release, "We spilled over with joy," said McCullar.
"He went from prisoner, to president, to peacemaker," she said.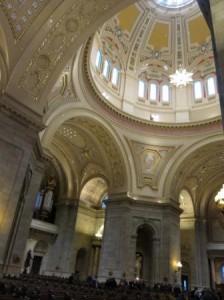 Rodrigues, one of the organizers of the event, was an anti-Apartheid activist in his twenties when he first heard the name of Nelson Mandela. He had a close encounter with him later, when Mandela was in prison and out of the public eye.
"My youngest daughter was born across the hall from where Mandela lay in a hospital bed, suffering a lung infection while in prison," Rodrigues said. Rodrigues was walking down the hall with his camera to take a picture of his new baby daughter, when he was arrested and held until they determined he was not a member of the media.
"Yesterday my wife called me from Pretoria. She waited nine hours in the sun to pay her last respects to Nelson Mandela." He remembers waiting with his wife nine or so hours to catch a glimpse of Mandela when he was freed in 1990.
"To all the South Africans here, I know how tough this week has been to be so far away," said Rodrigues. He finished by calling everyone to continue Mandela's struggle.
"He will live long in our hearts," said Rodrigues.
The service ended with prayers and reflections by religious leaders from the Christian, Jewish, Muslim, and Hindu communities. The local African choirs sent everyone out with rousing gospel songs and traditional African rhythms.
The following video is of the song that opened the service.

May Nelson Mandela rest in peace, but may his struggle for equality and recognition of our shared humanity across racial lines never rest. Let us seek to embody ubuntu, the South African philosophy that people are people because of other people. We must never neglect to continue the work of reconciliation in our own neighborhoods around the world.
What about you? What does Nelson Mandela mean to you?
Want to learn more about Apartheid in South Africa? Here are some books worth reading:
Cry the Beloved Country, by Alan Paton
I Write What I Like, by Steve Biko
Long Walk to Freedom, by Nelson Mandela