There is nothing to writing. All you do is sit down at a typewriter and bleed. -Ernest Hemingway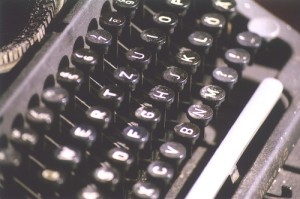 While I don't often find writing as painful as the provocative image of bleeding all over a keyboard, there's something to this quote that resonates with me. Writing can be an emotional, heart opening procedure. Putting words to stories imprinted on my heart is a joy and a struggle. I'm amazed when I enter "the zone" and the words seem to flow without effort.
This blog is a place where my words, like blood, are spilled. But it's not the only place. As a freelance writer I'm continually looking for new opportunities to join magazines and websites to publish meaningful stories and information.
I recently signed on as a regular contributor to the CBE International blog. Christians for Biblical Equality (CBE) is a nonprofit, Christian organization that advocates for gender equality in the church. My faith informs my convictions, although I don't often write from that perspective on this blog. My scope as a writer extends beyond faith writing, which is why this blog has a more general focus. However, I do enjoy opportunities to integrate my faith in my writing.
I interned at CBE in college and now my husband is the editor of their magazine, Mutuality. It's a wonderful organization and I am excited to contribute to the blog on a regular basis. I also have a review of Sarah Bessey's book, Jesus Feminist, coming out in Mutuality's December issue.
Here's an excerpt from my latest CBE blog post:
We must take up the torch of 19th century abolitionists who were compelled by their faith and understanding of the Bible's condemnation of slavery to proclaim freedom to the oppressed. Christians—and especially Christians who are already taking a stand against patriarchy—must take the lead in bringing an end to the slavery of women and girls in our world.
Read "Hope for Abolition" here.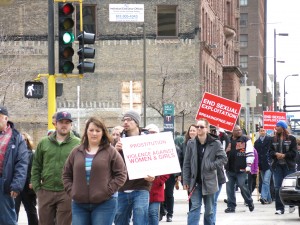 I also have two articles coming out in the January issue of Books Make A Difference. I'll give you two clues as to the content of these articles: Jane Austen and a young San Bushman from Botswana. I'll post links to those articles when they are published–they were both very fun articles to write and I think you will enjoy reading them, too.
For me, writing is a bit like bleeding in that I try to spill my heart on the page. It's also the blood in my veins. I can't seem to shake it, no matter how many times I've tried to talk myself out of a writing career. Writing is a part of me.  (I wrote about this in an earlier post, Why I Write.)
Do you have a passion like this? I'd love to hear what gets your blood pumping and how you find avenues to share it with the world.