Buying Sex Online: Where's the Outrage?
Buying sex is as easy as buying a pizza. Selling sex is as easy as selling an old bicycle or washing machine. Just a couple clicks through a website, a credit card transaction, and an email and any man can order a woman to be delivered to his door for his pleasure.
*Trigger Warning: references to rape and sexual trauma references follow*
Here are three real ads I found on Backpage.com's Adult ad section for Minneapolis-St. Paul. Some postings advertise individual women. Their market? Horny men. Others are advertising job opportunities in the "adult entertainment" or "escort" industry. Their market? Vulnerable women.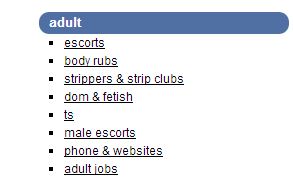 Ad 1
CALL NOW TO SCHEDULE YOUR APPOINTMENT NOW…. DONT WASTE TIME LOOKING…SKILLS THAT WILL WOW YOU!!!
~~CALL LACI NOW~~
Ad 2
We are an established service that is professionally run. And we have a large and respectful clientele. The service is run by all woman. Who are caring, they all have worked as an escort and she keeps her girls safe!!  The service is busy. However you would never have to see a client you did not like. Ever!

We are looking for ladies interested in coming to Boston for a week, more or less. We will arrange your transportation along with booking you into a 3 or 4 star hotel at our expense. Think of it as a vacation where you come home with thousands more than you left with.
Ad 3
Learn a Simple, Easy NEW system to make $1000+ Per Day!! Change your life & current situation as of today !! No Wussies Allowed here only SERIOUS People looking to make SERIOUS CASH !! You are 100% Guaranteed to make Cash your first Day!! This is Great For Single Parents with small children, Students looking for extra Cash , Change your current situation for the better today.
The personal ads by "escorts" on this page are usually accompanied by provocative photos of women in lingerie and promises that the photos are "real."
Backpage.com makes $27 million a year from online prostitution advertising.
Prostitution has been called the world's oldest occupation. But to Vednita Carter, founder and executive director of Breaking Free, it's really the world's oldest oppression. While prostitution for some may at first be voluntary, pimps and madams pull all kinds of manipulative tricks to lure vulnerable girls and women into the industry.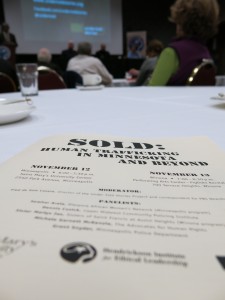 I attended an event about human trafficking in Minnesota and beyond by the Under-told Stories Project on November 14. The event was moderated by Fred de Sam Lazaro, correspondent for PBS Newshour. The direct quotes and many of the facts that follow in the remainder of this piece are from this event (unless otherwise noted.)
"Human trafficking is about exploiting vulnerabilities," said Michele Garnett McKenzie, advocacy director at the Advocates for Human Rights.
The average age a person enters prostitution is between 12 and 14 years old—that's sixth and seventh graders.
Pimps target young women who are left to their own devices because their parents work long hours, girls who are left out at school or even girls who are walking just two steps behind their friends at the mall. They look for immigrant and refugee women and girls who are struggling to adapt to a new culture. Women and girls are manipulated into thinking selling their bodies for money is what they want.
"Prostitution is the buying and selling of human beings," said McKenzie. She didn't see prostitution as a human rights violation in her community at first. But now sees it as a violent crime against vulnerable victims.
Minneapolis police rescued a 16 year old from a hotel last January by following an ad on Backpage.com. When police entered the room, they found a 36 year old pimp hiding in the hotel closet.
She told police, "He's not my pimp. He's my boyfriend. He takes care of me."
Sergeant Grant Snyder explained that eventually—9 months after she was rescued—the girl told the true story. The pimp would choke her into unconsciousness so that she would turn tricks. He would threaten her by saying the police would take her child if she didn't cooperate.
The testimonies of victims of sexual exploitation rival that of refugees who come from traumatic, violent histories at the Advocates of Human Rights, said McKenzie. They are tortured, gang raped, isolated, and threatened.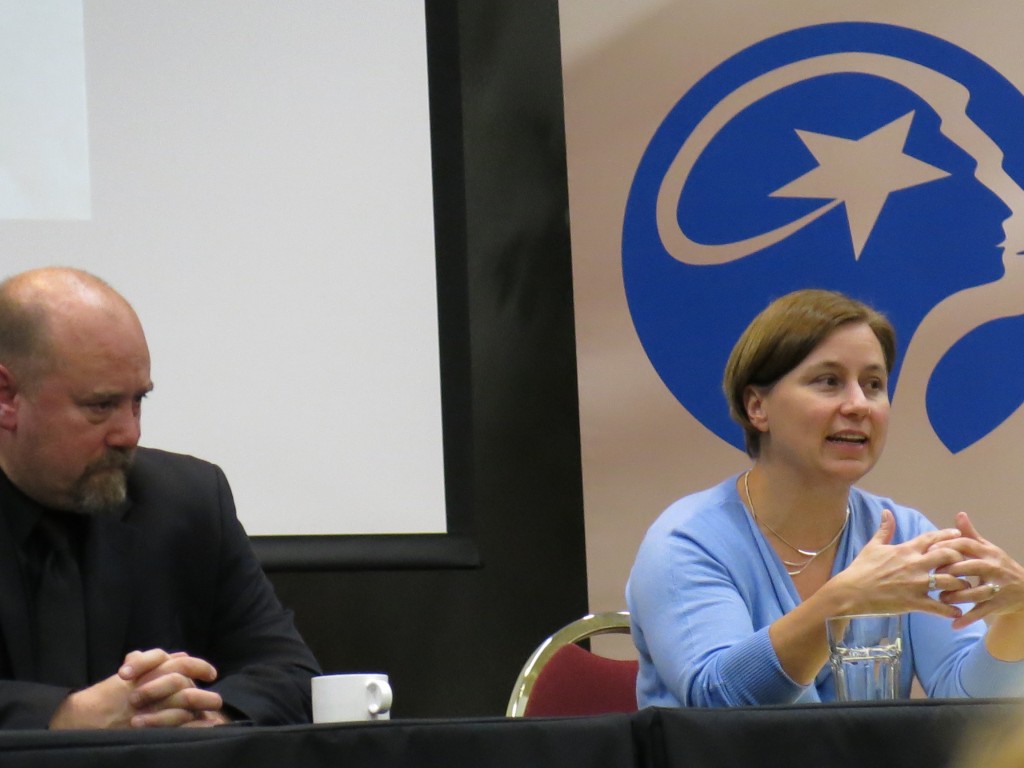 Prostitution is illegal in Minnesota. Adults who offer sex for money and adults who exchange money for sex can be charged with a misdemeanor.
"Those who pimp, solicit, or traffic others to act as prostitutes face greater penalties than prostitutes and their patrons, or 'johns,' do," according to Criminal Defense Lawyer.com. "Engaging in prostitution with a person under 18 may result in a felony charge, and the penalties increase if the victim is under 16, or under 13."
Thanks to Minnesota's Safe Harbor for Sexually Exploited Youth Act (2013) minors caught in prostitution are treated as victims and cannot be prosecuted.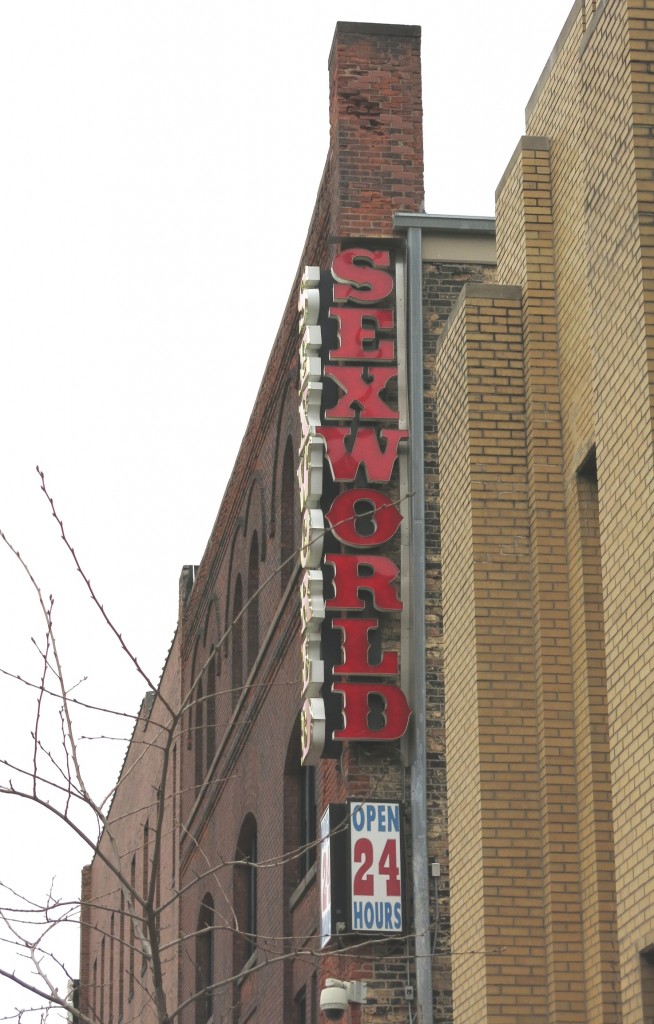 And yet … children and vulnerable women are still bought and sold on Backpage.com. (Technically only adults are allowed to post ads, but this isn't monitored.) The site is protected by a 1996 federal shield law, so its pages of "adult" entertainment cannot be prohibited.
People can pay for a "bed dance" in downtown Minneapolis, which is also home to "a myriad of establishments that are basically brothels," said McKenzie. These business owners were some of the biggest donors to the 2013 Minneapolis city council race.
What can be done to put an end to this oppression?
"What's really lacking is community outrage," said Sgt. Snyder. There are preventative measures a community can take, such as investing in education, tackling the housing crisis, reaching out to at-risk-youth, and informing new immigrants about human rights.
But the biggest mountain to topple is demand.
Sexual exploitation only exists because someone makes money. Only because there's demand. "Its our weakest link," said Sgt. Snyder.
"I've arrested hundreds of these guys in my career," said Sgt. Snyder. "They're not sociopaths. They're guys like you and me. They work in our offices, worship at our churches, eat at the same restaurants."
"Men are uniquely the demand. We share a collective obligation," he said.
So what can concerned men do? According to Snyder:
"We really need to rewrite what it means to be a man in this country"
Raise your boys appropriately
Stand up when men are saying things or making jokes that demean women
Reject pornography: "I have not interviewed a man who did not connect pornography and feeling entitled to pay for sex."
So where's your outrage? Sexual exploitation of the women and girls in Minnesota and across our country cannot be tolerated any longer. Stand up. Use your voice.
The time is now.
Learn more about human trafficking at the Advocates for Human Rights website.
**********************************************************************************
*If you suspect someone is involved in human trafficking, prostitution, or sexual exploitation of any kind—or if you are a victim yourself—call 1-888-373-7888 or text BeFree (233733). You will be heard. You will be protected. Learn more at the Polaris Project website.