Throwing Money at the Philippines
Have you heard the phrase: "Don't just throw money at a problem"? I used to agree. Donating money seems too passive, too privileged, too safe and clean. Isn't it better to get into the muck and help people with your hands?
Actually… no. It's not. When we donate money to aid organizations we're able to help the people in need much more efficiently and effectively than if we went ourselves. These organizations have trained staff and infrastructure, and often a local understanding of the destination in crisis.
The world is watching the tragedy of Typhoon Haiyan (or Yolanda, if you are Filipino) unfold since it made landfall on the early morning of November 8. An estimated 10,000 people are feared dead and countless have lost their homes, their livelihoods, and all that is familiar.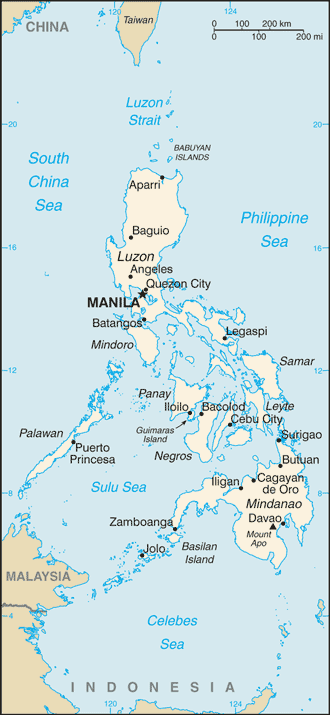 My husband grew up in the Philippines and we still have many connections to people in various parts of the country. The area he grew up in was not affected by the typhoon and everyone we know is safe. And yet, the pain of the nation has touched us deeply. How can you not feel sorrow when you see the images from Tacloban–a city crumpled into piles of debris? How can you not want to do something, anything, to ease the discomfort of over 600,000 displaced and 19 million affected. How many are without electricity, clean water, plumbing, or a shelter from the coming rains of the next tropical storm on the horizon?
(I couldn't find a creative commons image to use, so please take a look at these pictures on the BBC website.)
My grandparents called tonight to express their concern, to ask if our January trip would be affected, and to inquire about which aid organization would be best to donate to. We told them to donate to the Salvation Army or World Vision. These are reputable organizations that use donations for disaster relief ethically and effectively.
Jessica Alexander wrote an article on Slate.com encouraging people to donate money, "not teddy bears, not old shoes, not breast milk." Too many disaster zones the world over have received well-intentioned, but extremely unhelpful donations of material goods. These kinds of donations cause more problems for countries overwhelmed with organizing the relief effort.
This nation is already struggling under the weight of poverty and disorganized infrastructure. Natural disasters like Typhoon Haiyan are devastating for families struggling to make ends meet and for the progress of the national economy.
It's better to send money to an organization equipped to meet the needs of the people in crisis. In fact, please do send your money to help the Philippines recover.

Here are a few organizations you can trust to spend your money effectively for disaster relief in the Philippines:
World Vision: World Vision has been working with the people of the Philippines since 1954, and we are often one of the first organizations to respond when disaster strikes. Our global pre-positioning resource network ensures that we can provide emergency relief supplies including food, hygiene kits, and temporary shelter to the most vulnerable. 
Salvation Army: Cash donations allow disaster responders to immediately meet the specific needs of disaster survivors without incurring many of the costs associated with sorting, packing, transporting and distributing donated goods. Salvation Army disaster services are funded entirely by donors, and The Salvation Army uses 100% of all disaster donations in support of disaster relief operations.
Philippine Red Cross: The Philippine Red Cross (PRC) has deployed assessment and rescue teams to the areas affected by recent typhoon Yolanda (international name Haiyan), locally known as Yolanda, to evaluate the damage and to support rescue efforts.
Community and Family Services International: With thousands of homes destroyed and hundreds of thousands of children, women and men displaced, CFSI will work closely with its long-time partners, the Philippine Government's Department of Social Welfare and Development (DSWD), various United Nations agencies, non-governmental organizations (NGOs) and, most importantly, the affected populations to rebuild lives in some of the most severely affected areas of the Visayas.