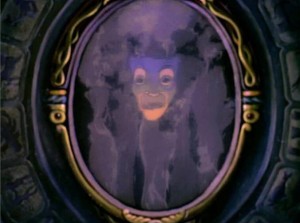 Mirror, mirror on the wall. Who's the fairest one of all?
When you look in the mirror, do you think about the ethics of the makeup on your face? Last time I posted, I wrote about giving up makeup cold turkey because of the unethical mining of the sparkly stuff (mica) in eye shadow.
But quitting makeup isn't for everyone. Let's face it, wearing makeup is fun! And it makes us feel pretty. That's nothing to sneeze at.
So what's a girl to do? We want to be fair AND wear makeup. I did some research to find fair trade cosmetics companies. Let me tell you, they are few and far between. But I scoured the Google search pages and this is what I discovered:
The Body Shop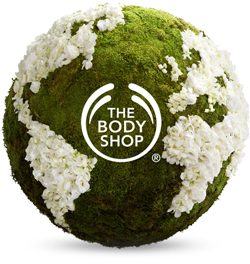 The Body Shop is an international cosmetics company committed to ethical trade, human rights, and environmental sustainability. Its parent company is L'Oreal, the world's largest cosmetic company. The Body Shop's products are not tested on animals and are 100% vegetarian.
The business of business should not just be about money, it should be about responsibility. It should be about public good, not private greed.
-Dame Anita Roddick. Human Rights Activist. Founder of The Body Shop (quote from the website.)
L'Oreal
Learning abut the Body Shop led me to L'Oreal's website. This article in Business Green says L'Oreal isn't the most ethical company, but it has improved since acquiring the Body Shop. One of its main downfalls is testing its products on animals, which is apparently required in China (and L'Oreal owns a Chinese cosmetics company now.)  Here's another article detailing the messy ethics of L'Oreal. Sounds like it was quite controversial among ethical consumer watches for L'Oreal to buy the Body Shop, but The Body Shop's ethical influence has rubbed off on its parent company.
L'Oreal, at least according to its website, is striving for sustainability and ethical production of its products, too.
The Code of Business Ethics includes a statement on child labor:
We want to help end the exploitation of children in the workplace… We actively seek out and favour business partners who share our values and our ethical commitments.
The company requires its suppliers and subcontractors to not hire employees "under the minimum local legal [age] or who who have not yet finished their mandatory schooling and in any case who are under the age of 16."
This is great! I'm not convinced that L'Oreal can be considered a truly ethical company, but its encouraging to see their efforts in that direction. Ethics are messy and nuanced.
Radiant Cosmetics
I mentioned this before, but another great company is Radiant Cosmetics. They don't claim their products to be 100% fair trade, but they do strive to find the most ethical ingredients possible. The really cool thing about Radiant is they donate 20% of each purchase to fight human trafficking.
We don't believe non-profits [are] the only ones who should be working toward change, we firmly believe for profit businesses can and should be a part of transforming this world for the better. The driving force behind our products is our heart for justice and we want our customers to get on board with us. As we like to say, we are fighting human trafficking one lipstick at a time.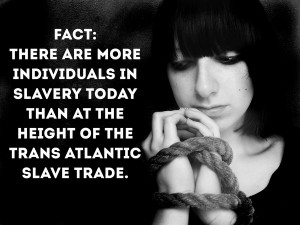 Crush Groove Cosmetics
And I just discovered Crush Groove Cosmetics. Their products are all-natural, mica free and free of other unethical or harmful chemicals, listed on the homepage of their website.
By purchasing Fair Trade ingredients, we are helping communities … by promoting fair wages for workers and eliminating abusive labor practices. CGC also provides free services for local non-profit organizations in the Harlem community.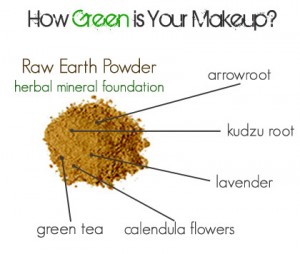 The makeup offered by these companies is not cheap. That's what ultimately led me to stop wearing it altogether. It just wasn't worth the cost. But if you want to invest, these companies are a good place to start. If you get sticker shock, consider the price of non-fair trade makeup: child labor, environmental degradation, and toxic chemicals. Buying ethical makeup or not wearing any at all is worth it to me.
What about you? Are there any ethical cosmetics companies I should know about? How have you wrestled with this issue?