Modern Day Abolition Movement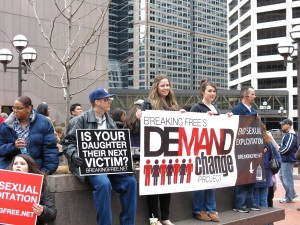 There's a movement underway to release the captives from east to west. It's a movement of ordinary people, grass roots activists, and international and local organizations working together to end modern day slavery.
Yes, that's right. Slavery.
While the transatlantic slave trade was abolished in the early 1800s and slavery was officially abolished worldwide by 1981, slavery still exists today. It's an underground kind of captivity that takes many forms and many victims.
In 2012, The International Labour Organization estimated the following:
4.5 million in sexual exploitation
14.2 million in forced labor
2.2 million in state imposed labor
According to the National Underground Railroad Freedom Center,
Between 600,000 and 800,000 are trafficked internationally, with as many as 17,500 people trafficked into the United States. Nearly three out of every four victims are women. Half of modern-day slaves are children.
It is 2013 and millions of people around the world and even in my own city are sold like objects and forced to work for little or no pay.
According to Anti-Slavery International, someone is in slavery if they are:
forced to work–through mental or physical threat;
owned or controlled by an 'employer', usually through mental or physical abuse or the threat of abuse;
dehumanized, treated as a commodity or bought and sold as 'property"
physically constrained or has restrictions placed on his/her freedom of movement.
The good news is this reality is not going unnoticed. Human rights organizations like International Justice Mission actively rescue victims of slavery, sexual exploitation and other forms of violent oppression every day. Love146 is involved in the abolition of child trafficking and exploitation through prevention, survivor care, and education.
In St. Paul, MN–my city– Breaking Free works to educated and provide services to women and girls who have been victims of abuse and commercial sexual exploitation and need assistance escaping the violence in their lives.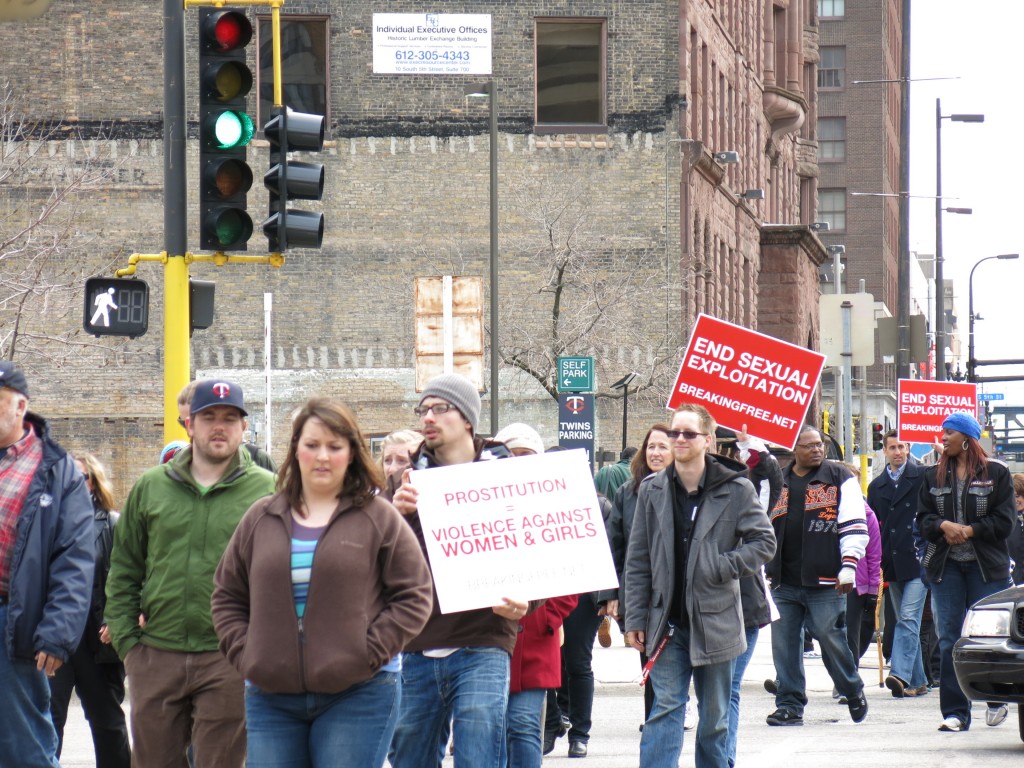 Next weekend (October 5) in Washington D.C. modern-day abolitionists are uniting to march around the Washington Monument to bring the anti-slavery movement together and raise awareness to end human trafficking. This event, called Unbound, is organized by the community volunteers of DC Stop Modern Slavery.
This week I will be posting a Q&A with Caitlin Ryan, a modern day abolitionist and participant in the upcoming Unbound rally. She'll be sharing about why ending modern slavery is important to her and how ordinary people like you and me can get involved.
What about you? How are you involved in the movement to end slavery?
If you suspect human trafficking is happening to someone you know or you are a victim of human trafficking or sexual exploitation, call the National Human Trafficking Hotline for resources. It's a toll free number. Call 1-888-373-7888 or text HELP or INFO to BeFree (233733).