Refugees, Gardening, and Hope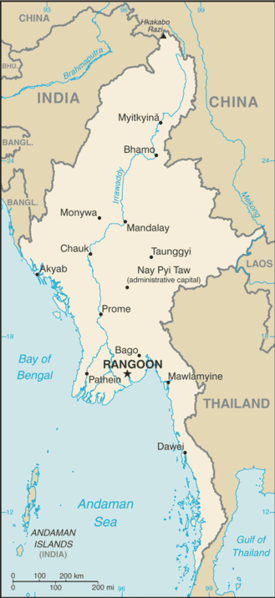 A woman I met while serving with AmeriCorps at MCC Refugee Services, has been on my mind lately as I work with my church to develop a welcome garden for refugees in our community. Her story, like so many  others, has become a part of me.
Part of my job was to complete a book of refugee stories started by a VISTA a couple years before me. That's how I met Lah Paw (not her real name).
I interviewed her in her home in St. Paul. As she nursed her baby on the floor of her apartment, she told me the story of her early years in Burma, her growing up years in refugee camps, and her journey to America.
Lah Paw's Story
"I lived in a small village–yes a small village in the mountains. Yes. We have thirty houses in the village. People in the village, including my mother and father, are all farmers. They grow plants and rice. And vegetables," Lah Paw said.
Lah Paw was a child when she became a refugee. Her village in Burma, where she lived in a small bamboo house with her mother, was increasingly being attacked by the Burmese military government. Lah Paw is Karen (Kah-REN), an ethnic minority violently persecuted by the State Peace and Development Council since 1990.
According to the UNHCR 415, 343 people have fled Burma, mostly to neighboring Thailand. There are 430,400 internally displaced persons (IDPs) within Burma. (Burma is the traditional and Karen preferred name for the country now called Myanmar.)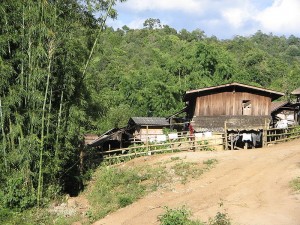 Flight to Thailand
When she was nine years old, she fled with her sister and brother-in-law, and her mother, to a refugee camp in Thailand.
"It was not safe [in the village]. Not safe. Two, three time a month we need to run and sleep, sleep outside the village. Sometimes we run into the forest and then we sleep there. Sometimes near the river. Yes. No, no house–how can I say? No camp. Not easy."
Lah Paw became an adult in the refugee camp. Met and married her husband there. Went to school and worked at a clinic where she counseled pregnant women about HIV. She lived in one refugee camp for five years and the next for fourteen. Lah Paw is just a few years older than me. I can't really imagine what it would be like to grow up in a refugee camp. But for millions of refugees, this becomes the way of life.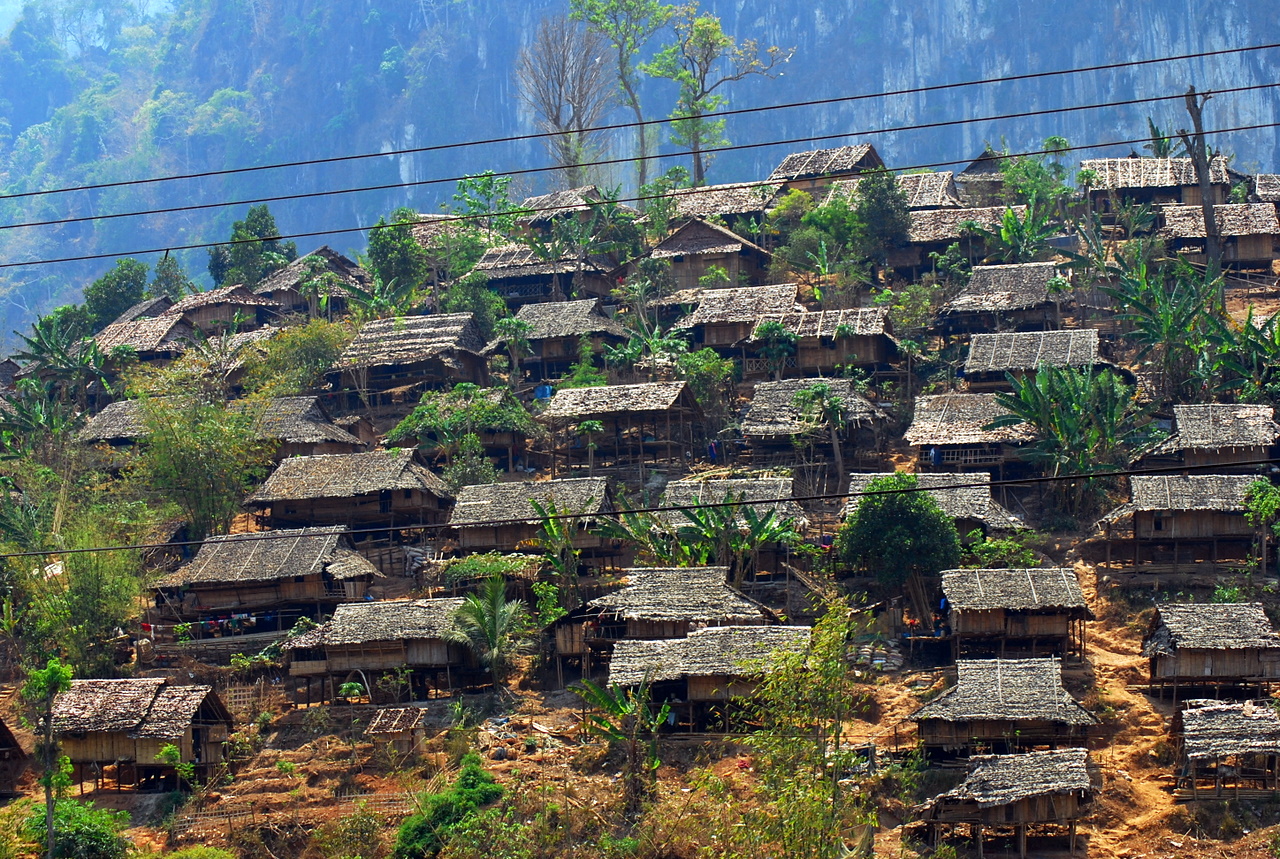 Lah Paw and her husband arrived in Minnesota in 2008 after first living in Illinois. They moved into a small apartment in St. Paul, surrounded by other refugees and immigrants. Her brother lived nearby, and her mother lived with her sister.
Soon after arriving, Lah Paw heard about an opportunity to garden in a community garden at her apartment complex. MCC Refugee Services was organizing residents in the apartment to garden together.
"This is the first time since we are here that the Karen people in my apartment complex, we feel very, very happy."
Fifteen Karen families, a Nigerian family, and an American family gardened together. Lah Paw said it brought people together who wouldn't have known each other otherwise. Before the garden everyone stayed inside, walled off from the rest of the community.
A Return to the Familiar
For many refugees like Lah Paw who come from an agrarian society, the opportunity to garden again is like returning to the life they once knew. The familiar sensation of hands moving the dirt, the familiar sight of shoots poking up into the air, and the familiar taste of vegetables hard to find in a Minnesota super market are healing balms.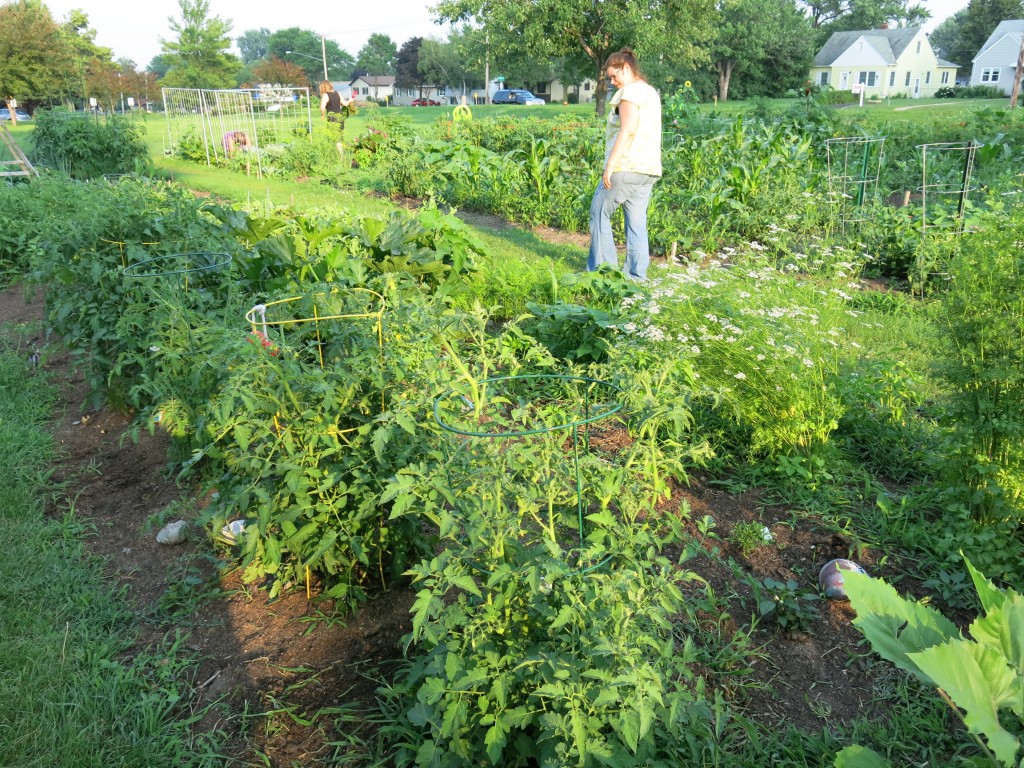 Gardening is a return to home, in a place so unfamiliar and in many ways contrary to the way of life they left behind. Gardening gives newly resettled refugees community and a sense of belonging. Friendships are formed and stories are shared of life then and now. And, for perhaps the first time since fleeing their homes, parents feel good about their ability to provide nutritious food for their families.
Lah Paw shared in her story that her husband worked at a vegetable packing company for just $7.80 an hour. For only–ONLY–sixty or seventy hours a week. It wasn't enough, she said. It wasn't enough. But she had small children at home and couldn't leave them to take a job of her own. So for now, they get by. And hope for a better future.
Refugees in Minnesota
In the last 30 years, more than 95,000 refugees have resettled in Minnesota. The main groups are Hmong, Karen (from Burma), Somali, Iraqi, Vietnamese, Liberian, Cambodian, Former Soviet Union, and Ethiopian.
Community gardens in apartment complexes, vacant lots, and church lawns are one way the host community has reached out to these transplanted peoples. World Relief of Minnesota is partnering with churches across the metro to start refugee community gardens. My church is embarking on this adventure. We're breaking ground this fall and will be ready to invite refugee families to plant when the earth thaws in the spring.
Hope thrives where green things grow and people reach out in friendship. This, I believe.
*Lah Paw's quotes and my summary of her story are from the book This Much I Can Tell You: Stories of Courage and Hope from Refugees in Minnesota compiled by Minnesota Council of Churches Refugee Services. Order the book to read the rest of her story, included in the collection of 18 first person accounts of the refugee journey to Minnesota.