Changing the World One Child at a Time
According to the World Bank, 1.4 billion people live in extreme poverty. That means surviving on less than $1.25 a day.
These numbers may seem overwhelming–and with good cause–but it's not hopeless. Ordinary people like you and me can participate in releasing people from poverty one child at a time. Compassion International is a nonprofit economic development organization that alleviates poverty through child sponsorship. Their holistic approach to community development actually works and its well worth your $38 monthly donation.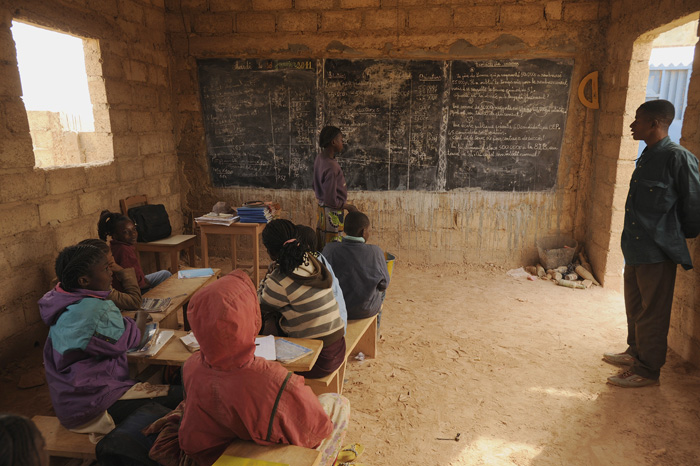 Yesterday was my uncle David's last day at Compassion International. He worked there for 20 years, visiting countless countries (at least I don't know the count!) and changing the lives of children all around the world.
It can be hard to know what poverty alleviation organizations to support with your time and money. But for me, it was always a no-brainer to support Compassion's work. I trusted my uncle when he said that their methods worked and his passion for the mission was inspiring. I started sponsoring a child through Compassion when I was in high school. At first my parents sent the money and I wrote the letters. Eventually–I think it was when I started college–I took on the financial sponsorship, too. Now, my sponsored child, Greeshma (who calls me Dear Aunt), is almost ready to graduate from the program.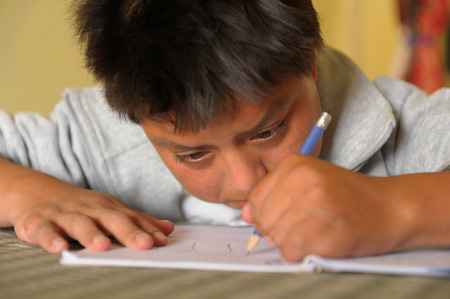 It's probably the simplest way for an ordinary person to change the world.
This is how Compassion works: An individual is partnered with a child enrolled in a Compassion program managed by locals in the child's community. The sponsor and child write letters to one another, sharing their lives and exchanging hopes, dreams, and encouragement. I send $38 a month to Compassion which provides my sponsored child Greeshma with:
nutritious snacks or meals
educational opportunities
health and hygiene training
medical checkups
supportive community and faith formation from a local church
82 percent of my donation goes directly to the program activities helping children. The rest goes to administrative costs, which I think are just as important. An organization needs a strong team of people to carry out this global mission:
In response to the Great Commission, Compassion International exists as an advocate for children, to release them from their spiritual, economic, social, and physical poverty and enable them to become responsible and fulfilled Christian adults. (read more)
There are other child sponsorship programs out there, which I'm sure do great work, but I know that Compassion's methods are effective. I know it because my uncle is a man of integrity and I know he invested his life into Compassion because he believed in Compassion's work. And I know it because the research has proven how child sponsorship changes lives.
This spring an independent study of Compassion's work was published in the University of Chicago's Journal of Political Economy. A team of researchers, led by development economist Dr. Bruce Wydick, studied formerly sponsored children in Compassion's programs in six different countries.
The researchers compared the life situations of these adults with the lives of their unsponsored siblings, families in the same village with no sponsored children, and individuals in neighboring villages that didn't offer the compassion program. The results of the study were astounding. The adults who had been sponsored through Compassion as children were greatly impacted. In an article in the June 2013 issue of Christianity Today, Wydick writes:
"In all six countries, we find that sponsorship results in better educational outcomes for children. Overall, sponsorship makes children 27 to 40 percent more likely to complete secondary school, and 50 to 80 percent more likely to complete a university education,"
Wydick continues:
Compassion's results extend beyond school attendance. We found that child sponsorship means that when the child grows up, he is 14–18 percent more likely to obtain a salaried job, and 35 percent more likely to obtain a white-collar job. Many of the Compassion-sponsored children become teachers as adults instead of remaining jobless or working in menial agricultural labor. We found some evidence that they are more likely to grow up to be both community leaders and church leaders.
This article is a fantastic inside look at the research and it includes so much more than I can summarize here. I recommend reading the whole thing.
So, as my uncle moves on to new opportunities to make a different in the world, I am reminded that an ordinary person really can fight poverty and win! It's affirming to have research that confirms the effectiveness of Compassion's work, too. I am so thankful for Compassion International. This is an organization I can wholeheartedly promote without any reservations. When you sponsor a child, you change their life. And because it's a relationship based model, your life might be changed, too. We really can change the world.
Learn more about sponsoring a child through Compassion.
Check out this neat infographic about the study of Compassion's work I mentioned above.