The Fantastic Flying Books of Mr Morris Lessmore is absolutely delightful. I discovered this short film first as the ebook app. If you have a tablet, I highly recommend downloading the ebook version. The short film is lovely, too. I've embedded it above for your viewing pleasure.
It makes me want to dust off some of my old friends and revisit their pages. Getting lost in a book is one of the most satisfying experiences. A good book brings you on an adventure, inspires wonder, and leaves you feeling warm and safe at the end. The story has to include intrigue and danger, tragedy and suspense. The best stories help readers see themselves–and others–from a new perspective.
Here are some of my old friends that took me on adventures as a child, and still inspire wonder in me as an adult! I've read all of these multiple times.
A Wrinkle in Time, by Madeleine L'Engle

The Giver, by Lois Lowry
The Chronicles of Narnia, by C.S. Lewis
Harry Potter series, by J.K. Rowling
Invisible Man, by Ralph Ellison
The Lord of the Rings trilogy, by J.R.R. Tolkien
Sense and Sensibility, by Jane Austen (I read this in college)
Jane Eyre, by Charlotte Bronte (another college read)
Novels are so fabulous. I love these old friends. They're a part of me, in a way. I'm not sure I'd be the same without them.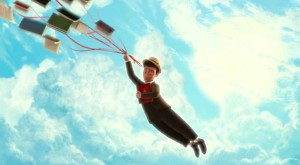 What are some titles you would consider "old friends"?