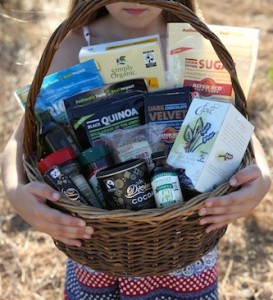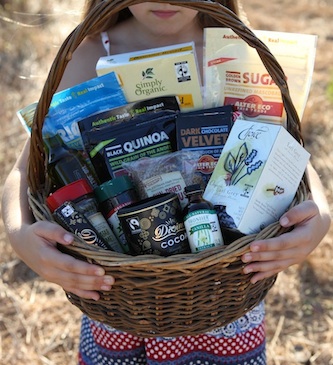 I hate grocery shopping. I don't really like to cook, so making a grocery list is really stressful for me. Wandering around a grocery store, trying to figure out where things are located and comparing prices is not my idea of a fun Sunday afternoon.
Lately, I've started to evaluate my grocery buying habits. Is the food I'm buying helping our hurting my neighbors around the globe? Is it food that was harvested through slave labor, unsafe working conditions, or environmentally unsustainable farming?
These questions are overwhelming especially when I consider the cost of fair trade or organic food. When I go to shop at Target, or Cub, or Rainbow I can't seem to find many items labeled Fair Trade or organic, except maybe a few specialty cheeses, scrawny heads of lettuce or fancy chocolate bars.
If I want to change my lifestyle (which, by the way, I have not done yet) it would mean driving between various specialty stores to get the food that I need. I love the idea of buying more local food, but the farmer's markets seem to only be open during business hours when I'm stuck in a cubicle (and only 3 months of the year!)
I may have found one small solution to the problem.
I just discovered a company called Trade As One that offers a fair trade food subscription service. They'll send you a box of fair trade goods every 3 months for $99 a box. Each box is different, depending on the season, and all of the food (and sometimes cosmetic items) are fair trade certified.
On its website,  Trade As One says:
It is often hard to find these products in the stores in your local area, and you are unlikely to be able to find this range of items. Enjoy letting us do the hunting for you, and introducing you to new products every season!
This is such a neat way to participate in ending global poverty.
I took a look at what's in the current box and, to be honest, the products are not things I would normally buy (things like Thai purple stick rice and quinoa and tomato caper spread) . But I'm still interested in trying this out and if I can figure out easy recipes that include those ingredients, even better. Maybe living a fair trade lifestyle means actually changing my eating habits, not just the brand label. I'm sure it's healthier, too.
It seems expensive, but that's because I'm used to buying food at the expense of underpaid laborers.
Watch this video from Trade As One to learn more about this Fair Trade delivery service.

Trade as One – Our Subscription from Trade as One on Vimeo.
Would you sign up for a service like this? Do you think it's worth it? Where do you buy fair trade food?